CHAPTER ONE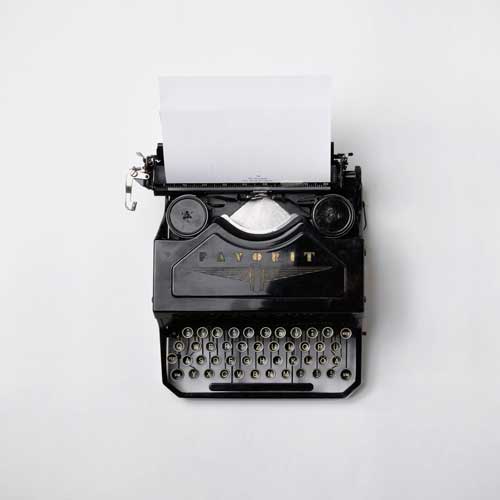 It was 1981 and springtime in Lake Arrowhead, California, and there was still some snow on the ground in areas where the sun hadn't melted it. Berms were now covered in dirt, and small grainy volcanic rock lined the roads up the mountain, looking dingy, needing a fresh layer of snow to be pretty again. Daffodils and tulips that had been planted over the years popped up along the roads into town. Every once in a while, it was obvious which ones had multiplied on their own, for they spread naturally in random clumps. Clusters of them emerged from the small gardens in front of each of the cabins too, and soon I'd finish filling in with spots of other annual color.
I'd purchased the B & B, actually a series of seven cabins, the summer before, when I'd come to the mountains eager to clear my head. I hadn't come with the plan of moving up, but I'd also not dreamed I'd find out that my husband David had been seeing someone else. I knew it would not solve all life's problems, but the entire lifestyle here made me realize how easily I could start over. I didn't have to run away; I could simply live where no one knew me.
Once I made up my mind, it hadn't taken me long to come up with the serendipitous idea to buy the cabins I stayed in and get a new perspective on life. We had a guest coming in the afternoon, and the only vacancy we had was Number Five, now called Cedar Cove Cabin. As a rule, I always checked the cabins out before guests arrived, just to make sure everything was in order. The moment I opened the door to Five, I took in the recently refurbished room. I loved the scent of the newly cleaned and oiled knotty pine walls and ceilings. I'd replaced the carpet and added a large area rug, new furniture, and bedding. Everything was exactly as I had designed it.
None of the cabins had been restored since they were built in the late twenties for a movie production company. Sam and his wife had owned them for a couple of decades, and she'd passed away years earlier. Once I had the crazy idea of buying them, Sam agreed to sell them to me. He would stay on as "Official Innkeeper and Historian," Cabin Number Five was by its very nature, a little freakish, and our most legendary. We rented it out only when the other cabins were reserved, and Sam and I'd agreed to never speak of the suicide with any of the guests. Some things were just better left unsaid. It was as chilly as the other cabins before the fireplace was lit, but I always shuddered as I entered it.
I recalled the quiet woman who had insisted on seeing the cabin last winter. I'd warned her it was still cluttered with years of cast offs and miscellaneous junk. Alyce Murphy had come to see the cabin where her father had hung himself. He'd murdered his business partner and family thirty years ago; she hadn't found out until recently he hadn't died of a heart attack as she'd always believed. I'd asked Sam about it, and it baffled him. The people he bought the cabins from never disclosed that minor fact when they sold him the property. When we made the discovery, we had two choices; if we asked any of the 'old timers' in town if they knew anything about it, we could be dredging up unfavorable notoriety. Or we could just tuck the knowledge of it all away for posterity. We chose the latter; to just not talk about it. I hated to admit I was a little superstitious, so once we'd finished the restoration, we smudged the cabin with bundles of smoldering sage to rid it of any taint of sadness and despair.
It made me wonder, though. What stories could these cabins tell? I had embraced the project of buying them in all their faded glory and kept the fragments of history Sam had saved over the years; the old The Girls in Cabin Number Three 3 yellowed guest book, a few photos, and several boxes of assorted treasures guests had inadvertently left behind. Our two cats, Jezebel and Socks, followed me into Cabin Number Five, just to make sure all was well, and they watched as I lit the fireplace to take the chill out of the air. "Come on, girls," I said to them as I began to close the cabin door behind me. I'd moved my interior design studio here to Lake Arrowhead, where opportunities to decorate lake houses and vacation homes filled me with optimism after the failure of my marriage.
I'd chosen to start over, which meant I didn't have the clientele I needed to fully support myself, but finishing the cabins so we'd have rental opportunities, and my part-time job at the floor coverings store in town helped me get started. I'd written contracts for several flooring and window coverings jobs for the store, and had already picked up one very lucrative decorating job. One weekend while I was at the store, an elegant sixty-ish woman came in to inquire about local contractors. She had inherited her mother's lake cabin and was hoping to do some renovations once they officially settled the estate. Her name was Carrie Davis, and her mother had lived up in Lake Arrowhead for almost fifty years, in a log home which, by her description, was filled with many years of memories.
Carrie was attractive and well dressed with trim fitting jeans and a sporty un-tucked blue and white striped shirt that hung below a dark blue pullover sweater. Her short brown hair, with just a hint of gray, accented her face perfectly. Her clear brown eyes took in everything in the store, assessing the selections and the displays of tile, hardwood flooring and window coverings. I could tell she was definitely a professional woman. She'd lived in the home with her mother the last few years, having moved back up from Westwood, near UCLA. We compared notes on the neighborhoods down the hill, along with the clogged freeways, and I gently turned the conversation to my design services. 4 Chrysteen Braun "I hate to admit I'm having a hard time getting started," she confessed. "Part of the charm of the house is that nothing has changed since the 30s, and I grew up with it that way.
The other part is that nothing has changed since the 30s and it really needs some updating." "That makes perfect sense. I'd love to take a look at it. It sounds like how I felt when I first saw my cabins." "Cabins?" "Yes." I told her about the B&B. "You're kidding, right? I've stayed there, and they're delightful." Her easy smile didn't hide the accompanying flush in her face. "I have a friend. Paul," she whispered. "He actually rented one of the cabins while he was finishing remodeling his house up here." It suddenly dawned on me. "I remember him. But I never saw you." "That was the intention," she laughed. "I was always home before Gram woke in the morning." "Gram?" "Oh, Mother." "You're funny," I said, and thought I just might have a new friend. "Will you still work with me after knowing some of my secrets?" she asked shamelessly. "Absolutely." "Oh, that would be perfect, Annie. Now I won't have to pay those snooty Beverly Hills decorators their out-of-this-world prices for what you can do right here!" She laughed out loud, her eyes sparkling. "I'm so glad I stopped in." When she left, she thanked me and said, "I'll be back in soon."
I stopped for a moment and took a breath. This move to the lake was turning out to be more than I'd hoped, with new clients and locals I was beginning to love.