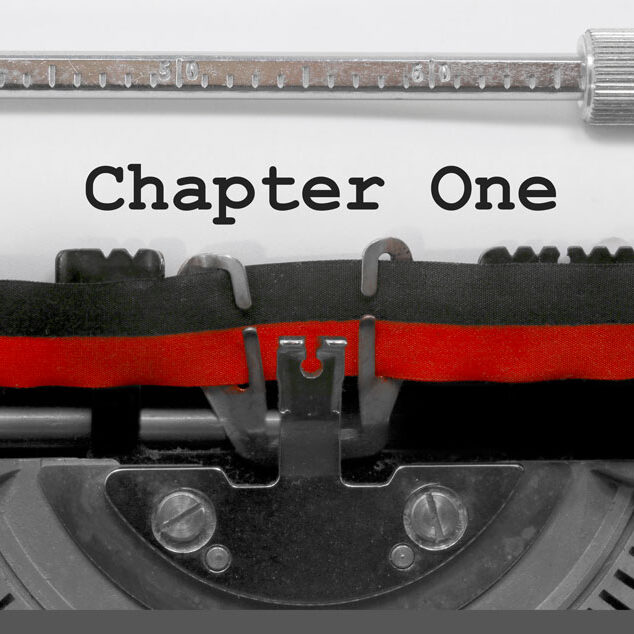 Chapter One
1981
It was my second year up in the mountains, and I couldn't believe how quickly it'd become the end of February. I was hoping the new year and the rest of winter would bring us only a pocket full of challenges since the previous year had presented us with many. Just to tease me, a gust of ice cold wind blew my sweater open, and I pulled it tight around me. We'd just come off an unusually heavy snowfall, and all the roads were piled high with berms that would keep some people locked down until they could get a snowplow to dig them out.
This latest storm downed power lines in various communities, which left those of us without generators, with no power.
"I don't remember this from last year," I said to Sam.
I'd bought the cabins from him last year, and I was still learning about the B&B and mountain life. He'd lit the fireplace to warm up the office, and I set out food bowls for our camp cats, Jezebel and Socks, who gladly made their way inside.
"Well, it probably happened, but it didn't last long. It happens regularly," he said. "Sometimes we're down for twenty minutes, and sometimes a day. The good news is you can always store your refrigerated foods outdoors when it's so cold."
If we could make it through the rest of this winter without too many repairs, the next thing on my list was to get some pricing to install a generator large enough to run all the cabins if need be.
Thankfully, we were between guests, so it spared us having to creatively heat and light the cabins. That night, Noah and I bundled up and sat in on the sofa in front of his fireplace; the glow of the fire lit his whiskered face and when I reached out to touch him, he took my hand and kissed my palm.
"If you're thinking what I think you're thinking, we're going to need a heavy blanket," I said, my body already aching for his.
"I already have one," Noah said, reaching for his thick plaid comforter. "A boy scout is always prepared."
We were still at that stage in our relationship where making love in awkward places just added to the intrigue. It seemed no matter when we made love, Noah's eagerness always created a longing within me, and my heart skipped a beat whenever he sometimes looked at me.
Afterward, we slept cuddled on the sofa, surrounded by the dogs, and I stirred when he got up to add more logs to the fire early that next morning.
Ginny stayed with Sam and the cats so he could remain on the property in case of an emergency.
The next morning, the sun was out, and it looked like it was the end of the storm. No matter what the weather was going to be, I knew it was going to be a great day. As I looked out to the tree just outside the French doors, I saw a squirrel sitting on one of the large, low branches. His coat was covered in snowflakes, his eyes were closed, and he was concentrating on eating whatever morsel his little paws held. I'd never seen anything so adorable, and the sight of him made my heart swell.
I quickly turned to call to Noah so he could witness this sight, and unfortunately, he wasn't as quiet as he could have been. I turned as the squirrel heard us break the silence, and he scampered off before Noah could see him.
"Darn it," I said.
"Sorry," Noah grimaced.
"Will you take the day off?" I asked.
"I only have a few things to do today, so if you want to grab lunch, we can do that. We can take two cars."
I loved driving the snowy mountain roads once they were cleared, marveling at the snow-covered trees and ground, and one of my favorite roads was the one going into Blue Jay where Ginny's Café was. It was a two-lane highway, most of it under trees that formed a canopy, arching so you felt like you were driving through a tall tunnel. Every now and then, a clump of snow would fall from a low-lying branch, hitting either the windshield or the roof of the car, and it would startle me. There were a couple of icy spots on the road, so even the most seasoned mountain drivers kept to the speed limit.
Older cabins lined the road, some with parked cars covered so deeply in snow, it would take forever to melt and clear. I noticed one couple standing with arms on their hips, no doubt wondering where to start the enormous task ahead of them, and I didn't envy them.
I'd called Sam and offered to bring him something to eat and just when our power was restored, he told me a large tree had fallen across the highway in front of the cabins, creating the worst jam-up he'd ever witnessed.
"It'll take a day before the highway maintenance men finish cutting the tree up and hauling it away," he said.
In the meantime, before they could get down the highway enough to redirect traffic, cars were pulling into our parking area to turn around. Sam and I alternated guiding people in and out, keeping them from damaging our trees by accidentally bumping into them. I wouldn't know until the snow melted just how badly our landscaping had fared, but I envisioned the worst.
"The only good news," Noah said once he could finally get through, "is that we now have power."
I'd bought the cabins from Sam Jackson, who'd been up here for years, and he'd stayed on and helped me run them. He'd lost his wife some time back, and we were kind of good for each other, as he'd told me; I came into his life helping fill a void and he came into mine when I was starting my divorce.
I'd just discovered my husband had been seeing someone else, and had come up to the mountains for a change of scenery. Even though I eventually reconciled to the humiliation of it all, I found I still struggled with constant mental conversations in my head and inner conflict in my heart. I alternately blamed him and then me for the failure of our marriage. I'd hoped the emotional roller coaster would come to an end, if not slow down, and eventually it had. And having the opportunity to buy the cabins had given me the determination I needed to start over.
I now went into the office to warm up by the fire, and Jezebel and Socks greeted me, letting me know in no uncertain terms they missed me and were unhappy with all the noise. Jezebel circled my legs as I turned, and I accidentally kicked Socks.
"Sorry, girl," I said.
I missed them terribly too, but I knew if I took them to Noah's, they'd have to get used to the dogs and the new surroundings, and Sam would be without his two furry friends. Cats were so different from dogs; you could take a dog with you anywhere and they'd quickly feel at home. Cats, on the other hand, got stressed just looking at their carriers, and spent hours slinking around their new surroundings before they could relax.
I decided to make my time in the lobby worthwhile, so I dusted the counter, furniture and tables, and then rearranged the magazines and local maps. I took the last of our cabin brochures out of their box and set those out, too. If I needed them for gift basket donations, I'd know where they were, and I took a quick minute to see if there was anything I needed to update before I had more printed.
My dear friend Sarah had designed them for me, and I wondered how she was doing. If it was cold and snowy here, it had to be cold in Las Vegas. Was it my turn to call her? As I read through the brochure, I didn't see any changes, so I called our local printer and ordered another box along with more business cards.
Sarah must have sensed I'd been thinking about her, for the next day she called. We'd been very close throughout school, and she'd moved away the day we graduated. While we spoke regularly, I hadn't seen her in over three years. She'd become a graphic designer and had helped me with my marketing materials for the cabins.
"I'm going to stop and see my mom," she said. "I'd love to come up and see you and these cabins, and I need to rethink my life."
"It's a great place to do it," I said. "Just let me know when. If it's soon, dress warmly. We still have snow."
Something was going on, and I figured I'd find out, eventually.
"I was hoping it could be next week?" she said.